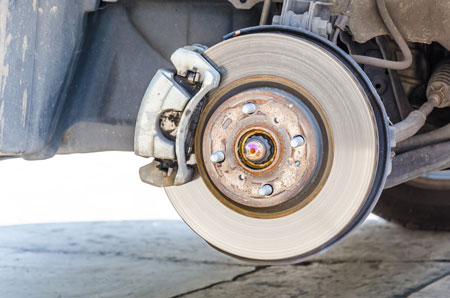 When you hit the brakes, your vehicle should stop as quickly as you need it to—if it doesn't, the results could be catastrophic. To ensure your brakes are in top working order and your vehicle is able to stop on a dime, trust the expertly-trained professionals at Ice Cold Auto Repair for comprehensive brake service in Port Charlotte, FL.
We understand just how critical your brakes are, which is why we give them our utmost attention when it comes to changing them, servicing them or repairing them. Drivers come to us for more than just brake repair in Port Charlotte, FL—they also come for the peace of mind that comes with a job well done. Consider us next time you need any of the following critical brake services:
Brake service: Need your brake pads changed? How about your brake lines flushed? Is it time for you to replace your calipers or rotors? We offer the full gamut of brake services to ensure top performance from your brakes at all times. If your brakes don't have the stopping power they once did, visit us today for brake service.
Brake repair: When overdue for replacement, sometimes your brakes can become damaged due to overuse. Calipers warp, rotors degrade and your brakes begin to lose their effectiveness. We address these problem areas to provide brake repair in any capacity, leaving you with brakes that offer top performance.
Brake pads: It's critical to have your brake pads replaced in regular intervals, to maintain the superior function and stopping power of your brakes. We can change out the pads on virtually any make or model of vehicle to give you the peace of mind that comes with new brakes.
For any and all brake services—including replacement, repair or general service—make Ice Cold Auto Service your premier destination. We're your brake experts, and we look forward to assisting you with your vehicle's core safety components. We can be reached at 941-764-1388 for an appointment.