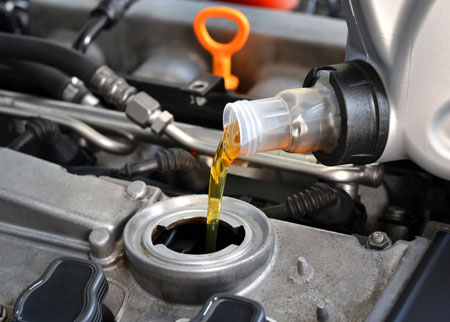 Your vehicle is one big mechanical marvel, which means it needs regular maintenance to remain in top functional condition. From oil changes to lubrication, filters to fluids and beyond, all of these scheduled services are an important part in maintaining the functionality and longevity of your engine and other critical vehicle systems.
Ice Cold Auto Repair is your destination for oil changes in Port Charlotte, FL, alongside the bevy of other routine services that benefit your vehicle. We take pride in offering the fullest range of critical maintenance services, no matter the make or model of your vehicle, to give you full confidence in its function. Some of the core services we offer include:
Lube shop: Lubrication for your vehicle's moving parts is the secret to preventing friction, which has a devastating effect on mechanical systems. We lubricate appropriately and can help to facilitate the smooth function of your vehicle's numerous moving parts between routine service calls.
Oil change: Oil is the lifeblood of your engine and it needs to be changed at regular intervals. Regular oil changes help maintain the viscosity of your oil, to keep your engine's closed environment properly lubricated and cooled. Regular or synthetic, no matter the brand, we're your destination for your next oil change.
Tune up: Tune ups are a great way to make sure your vehicle's many systems are running at their best capacity. A proper tune up in Port Charlotte, FL will cover the entirety of your vehicle, making adjustments and calibrations to ensure everything from your wheels to your belts are running as they should be.
Filters: Filters keep unwanted debris out of your fluids, allowing them to better do their job. From fuel filters to oil filters and beyond, we'll gladly change your filters to ensure your vehicle isn't suffering from unwanted contamination.
In addition to the above services, we also perform a wide range of additional maintenance services, including tire rotations and wheel alignments in Port Charlotte, FL. For more information about how we can assist you in maintaining your vehicle to its fullest throughout the life that you own it for, please contact us today by calling 941-764-1388.