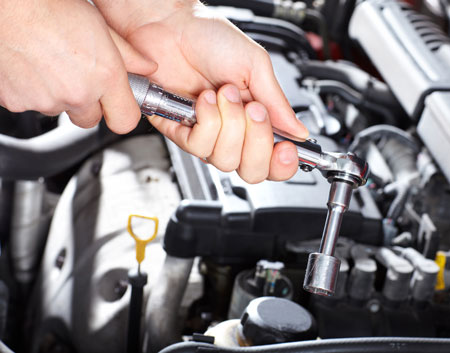 Your air conditioning system should be checked for proper operation and Freon charge at least once a year. Few motorists realize this, however, and eventually they're faced with an auto A/C system that fails to function effectively. They're left asking questions and when they seek auto A/C repair in Port Charlotte, FL, they're left with a bill and even more questions!
At Ice Cold Auto Repair, troubleshooting and fixing your auto's A/C system is our specialty. We focus on keeping your Freon levels consistent and routing any problems in your A/C system, to prevent costly failures.
A/C Checks
Did you know that insufficient Freon can damage your vehicle's compressor, expansion valve and seals, resulting in very costly repairs? Maintaining the proper amount of Freon ensures refrigerant oil is carried through your air conditioning system to lubricate its moving parts and seals. Simply put: your auto air conditioning in Port Charlotte, FL is about more than supplying you with cool cabin air on a hot summer day!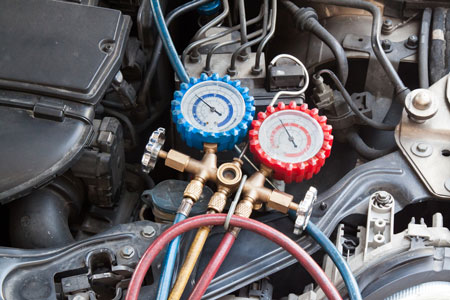 This is why routine inspections and repairs of your auto A/C system are so imperative, and it's why Ice Cold Auto Repair offers them for free! We want to save our customers the headache of a faulty A/C system. We leverage the most sophisticated air conditioning service and leak detection equipment available today to ensure your system is always in top functional condition.
We're also certified by ASE and MACS to handle both R12 and the new R134A refrigerant, giving you the peace of mind that your old refrigerant is being handled safely and in accordance with environmental guidelines.
Preventing A/C Issues
To prevent A/C system issues from arising, be sure to visit Ice Cold Auto Repair for your free, annual A/C inspection. We'll gladly go over your Freon levels and system health with you, to get a jump on low levels, leaks or inefficiencies that could cause you headaches down the line.
For more information about our capabilities or to schedule your free appointment today, please call 941-764-1388.